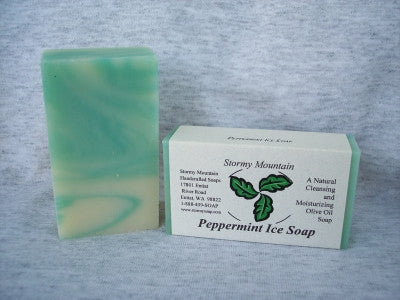 PEPPERMINT ICE SOAP
$ 5.50
A perfect way to end a long day, or start a new one. This refreshing, cleansing bar is especially prepared with nutrients to soothe the skin. In the kitchen, the pungent oil of peppermint is helpful in removing fish, onion and garlic odors from the skin.
NO ARTIFICIAL INGREDIENTS OR PRESERVATIVES
Ingredients from nature: 100% pure olive, coconut and palm oils, pure mountain spring water, mineral salts, true essential oils and herbs. Net wt. approx. 5 oz.