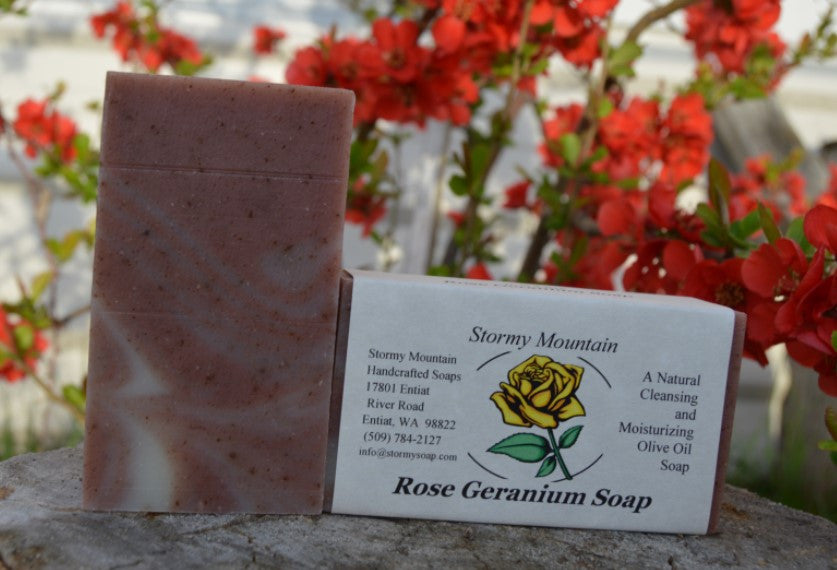 ROSE GERANIUM SOAP
$ 5.50
A wonderful face and body soap with a sweet herbal rose scent and a bit of sunshine. Cooling and moisturizing, this soap is good for all skin types.
NO ARTIFICIAL INGREDIENTS OR PRESERVATIVES.
Ingredients: 100% pure olive, coconut and palm oils, pure mountain spring water, mineral salts, true essential oils of rose geranium and bergamot. Net wt. approx. 5 oz.