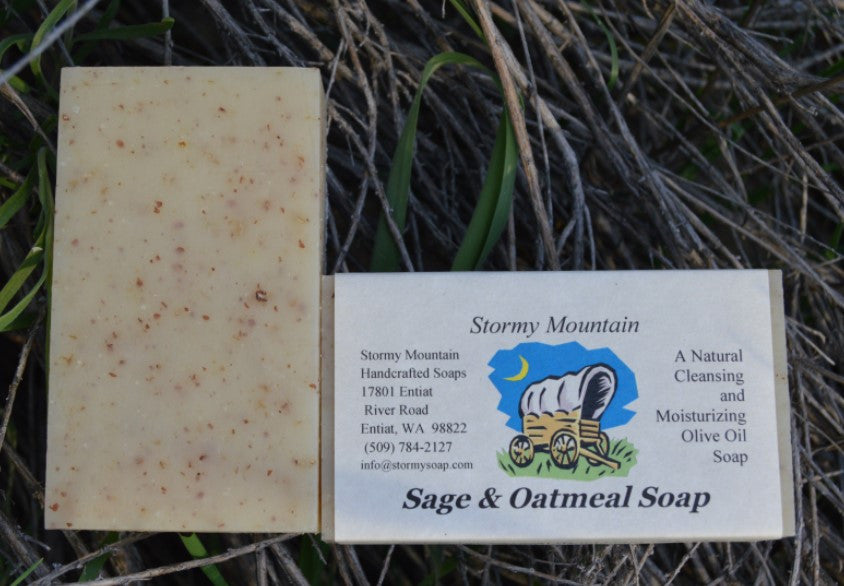 SAGE & OATMEAL SOAP
$ 5.50
Sage has a fresh, warm herbal and camphorus aroma. Relaxes the muscles and quickens the senses. Contains oatmeal to soften and condition the skin.
NO ARTIFICIAL INGREDIENTS OR PRESERVATIVES.
Ingredients from nature: 100% pure olive, coconut and palm oils, pure mountain spring water, mineral salts, oatmeal, true essential oils of sage. Net wt. approx. 5 oz.